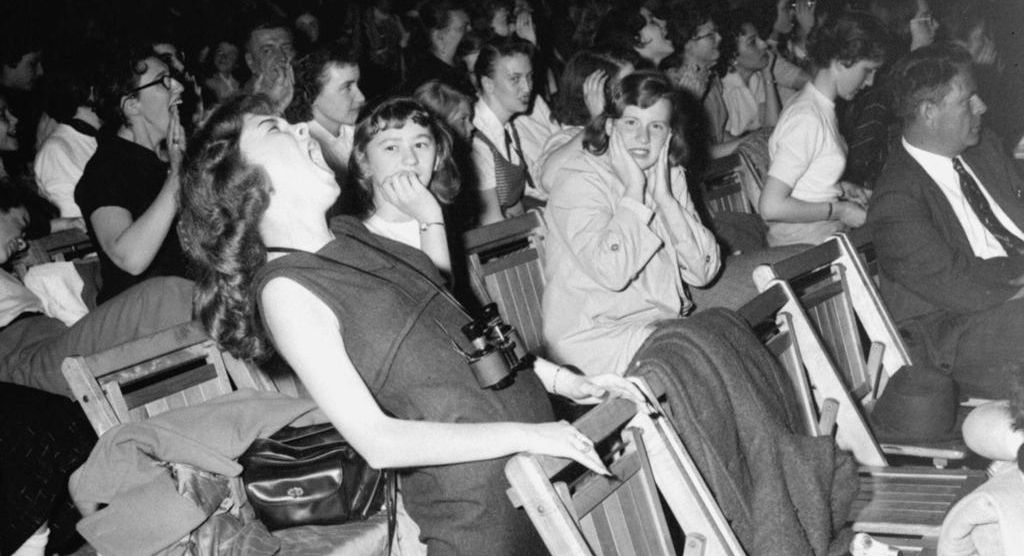 I'm not sure exactly when it happened. There was no notice in the paper or protracted series of essays in the New York Times. No, the death of Rock and Roll was such a quiet and isolated death, few noticed. Today only by a mildly interesting song occasionally appears on alternative rock radio. Still, despite these rare reanimations, rock has ceased to be relevant. The chant "Rock and Roll will never die" was one I heard often as a child and even then it felt a bit hollow. It seems appropriate that now it should pass into history with a few words.
Rock's tribal and guttural undercurrents defined it and helped the hyper-conformist era of the 1950s glimpse a more savage mode of entertainment that didn't involve a well choreographed waltz. It defined two, maybe three, generations of malcontents. For them, rock had almost as much significance as the budding film industry. Still, few would argue that Rock music actually changed anything in the long run. If anything, rock music was merely a speed bump on civilization's march toward universal entropy, where everyone is the same, unhappy and roboticized.
Like every other form of digitized entertainment enjoyed through a screen or at a distance, Rock has been neutered by abstraction. The records are no longer physical items. Bands look little bigger than ants when they preform at gigantic festivals. The sound is autotuned. The artists' public image is carefully crafted to appeal to as many demographics as possible. The problem isn't just that rock is a business, it's that it's a business that is totally without substance.
Rock isn't the only victim of entropy. Many of the arts seem dead in a hollowed-out culture. Martin Scorsese recently said in an interview that the "cinema is gone," leaving us with little more than "theme-park movie[s]." In order for Rock, or any art form, to have a kind of cultural significance, it needs widespread support and awareness that crosses boundaries, something difficult to achieve in a controlled, corporate environment.
I can't tell you how many of my friends have been abandoning rock in droves, fleeing to the increasingly popular country music genre, which like rock, is American in origin. After decades of being marginalized, ignored, and shamed, country has finally displaced rock as the primary musical outlet for the working class. This was an easy transition because unlike rap, country is technically very similar to rock differing only in the style of production, clothing, and hat ware. The themes addressed by country music center around the few sacred things left in a society that is otherwise totally commodified: namely love and family. In short, country (at least some of the time) is relatable, while rock mutters in vulgarities.
It doesn't help that contemporary rock music is a total embarrassment. I mean this literally. When I am on a date and a woman asks me what I listen to, I begrudgingly admit I listen to rock. This is immediately followed by a repudiation of every rock act currently on the radio including the atrociously bland Foo Fighters and Red Hot Chili Peppers.
I think to myself, "That sounded pathetic. Can't I like something without having to qualify or explain it?" Saying you listen to rock today demands qualification, least you be labeled too stupid to live.
The Foo Fighters are especially emblematic of the death of rock. Their front man Dave Grohl isn't just another long haired rock star wanna-bee. He was previously in Nirvana, arguably the greatest punk band of the 90s. Today, he yells over washed out power chords about being an adult and dealing with responsibilities. Other songs seem to be about nothing and ask nothing of the audience; the production is so processed that no message could be received anyway. To call him a fossil would be too generous, because even fossils have something to teach us. (Boston.com writer Robert Summerlin went as far to say that "calling the Foo Fighters rock 'n' roll is like calling Olive Garden authentic Italian food.") Everything else on mainstream rock radio is so bad as to rise to the level of comedy.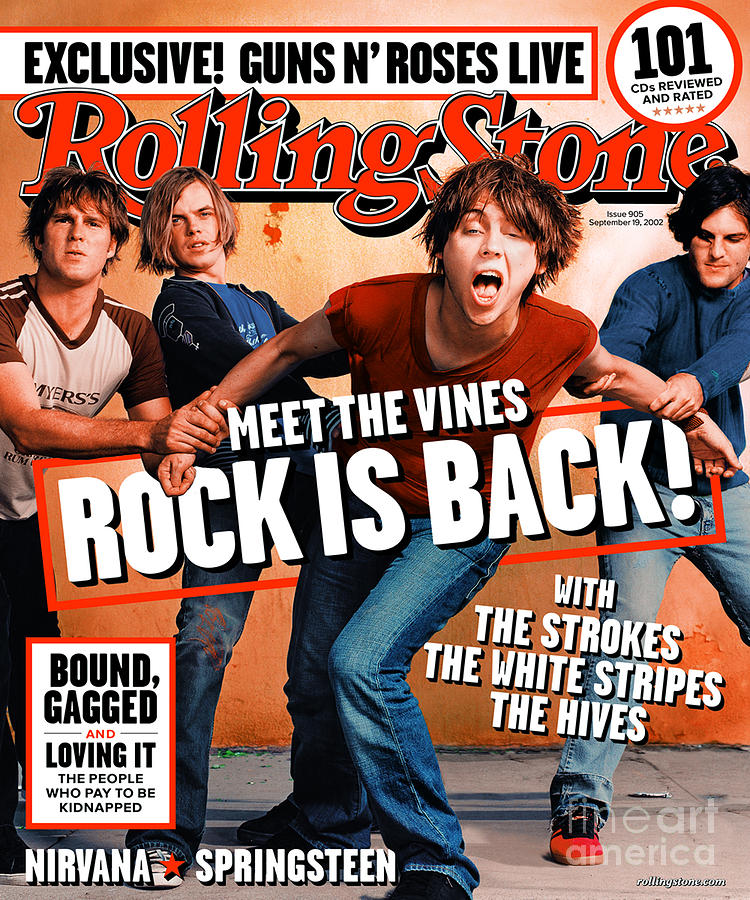 Meanwhile, Rolling Stone Magazine and others repeatedly exclaim something to the effect of, "This is it. This is the album that will bring rock back," referring to the Strokes or some other hipster band and every time it's a little more sad. It's so blatantly untrue now that it actually makes me angry to hear someone suggest the future of rock is anything but nostalgia influenced musak.
I sometimes think about that song "The Heart Of Rock & Roll (is Still Beating)" by Huey Lewis and the News. The following joke is always the same: "If it was still beating, that song finally put it out of it's misery!" It was called the sixth "worst song ever" by Blender in 2009. But really, the death of rock has been a slow and steady decline ever since the Beatles broke up, finally culminating in one last burst of creativity in the 1990s, like the final flash of a bulb right before the light went out for good.
Just like every other part of our culture worth saving, the rebel yell that declared rock's immortality was snuffed out by corporate machines, as will be the case with everything else before long.
7-16-2015 Update: Rock's death seems to be in the news these days. Sinéad O'Connor said Kim Kardashian and her cleavage on the cover of Rolling Stone was evidence that "music has officially died." The same cover prompted the Guardian to ask, "Has it really come to this for the former home of Hunter S Thompson and Lester Bangs?"
---

If you enjoyed this content, please donate. Even $1 or $5 makes a difference. You can donate via Paypal (see tip jar to the right) or with