Just weeks before it was revealed JP Morgan Chase lost billions in "hedge" trading and speculation, it was announced that the bank has a new deal with Connecticut, Louisiana and other states to financialize their tax returns.
Instead of residents receiving a tax refund check directly from the government, they will be required to accept payment via Chase debit cards. Not only will JP Morgan now have access to residents' refunds (which they will be able to treat like any deposit, lending it out and creating leverage) but they will also be able to collect some fees on those deposits.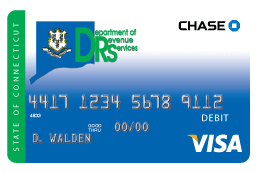 Various press outlets note the bank could receive up to $400,000 in fees from the Connecticut deal alone. The state defends the program by suggesting that it will save around $290,000 in "administrative costs."
Anthony Badami of the site DailyAgenda.com notes that there is no way to prevent JP Morgan from getting at least some of your money. He writes:
If taxpayers already have an account with another bank, then the usual fees for transfer and withdrawal apply. For instance, if you are a Bank of America customer, it costs $3 to withdraw state refund money from the Chase debit card. Around 11,745 of those unspent state refunds from last year (about 67%) were for amounts between $1 and $20, which means ATM fees would eat up a huge chunk of those refunds.
Moreover, most banks require that customers have at least $25 to open up an account, which excludes 67% of those with unspent tax refunds. They would have to then use an ATM and be charged a fee, or open up a Chase account.
The state of Connecticut says that although there are fees associated with the cards from moving money between accounts, JP Morgan will not benefit from inactivity fees and the money will eventually be returned to the treasury.
Even if we accept the premise that forcing residents to use a private bank's debit card will save the state money, how much will it ultimately cost residents in other fees? How much will it cost all of us as the bank risks even more leveraging the public's money? We'll probably never know, but this is just another example of the banks' wealth extraction strategies.
Now might be a good time to remind readers that it was JP Morgan who bribed Jefferson County, Alabama officials, bankrupting their county and forcing outrageous sewer bills on residents. Jefferson County officials were eventually charged with accepting bribes, but of course, there was no criminal action taken against officials from the bank.
Residents are still required to pay back these loans. Jefferson County's sewer bills are so high, residents can't pay them and have been forced to use outhouses and bottled water to bath. Sewer bills now run hundreds of dollars a month for many residents who rely on increasingly devalued Social Security payments.