New unemployment numbers out today (due to holiday last week).
U3 numbers have risen to 9.2. From the BLS: "Nonfarm payroll employment was essentially unchanged in June (+18,000)."  This is the biggest labor report upset in many months.
That's the lowest I think I've seen it in many, many months. CNBC says the consensus was looking close to 90,000. I think they just ask the White House what they want it to be. The other numbers that have been out in recent weeks did not indicate it would be that high.
Calculated Risk reports that the Employment-Population ratio declined to 58.2%. That's not a lot, but it indicates more people are either retiring or just giving up all together.
A New unemployment chart from Calculated Risk:
It's worth noting however, that Gallup says unemployment fell to 8.7 percent in June. This could be due to seasonal hiring since Gallup does not adjust for that. Underemployment however is at 18.3 percent, the same as a year ago.
A few more details from Reuters:
"The government revised April and May payrolls to show 44,000 fewer jobs created than previously reported."
"The economy needs to create between 125,000 and 150,000 new jobs a month just to absorb new labor force entrants."
"The private sector added 57,000 last month, accounting for all the jobs created, with government employment shrinking 39,000 because of fiscal problems at local and state governments."
"[T]he average workweek fell to 34.3 hours from 34.4 hours. Employers have been reluctant to extend hours because of the uncertainty surrounding the recovery."
"Average hourly earnings slipped a penny, more evidence that wage-driven inflation is not a risk."
In addition, the Hill posted this story yesterday.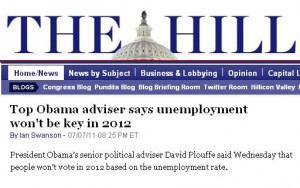 Somewhere Mitt Romney is laughing.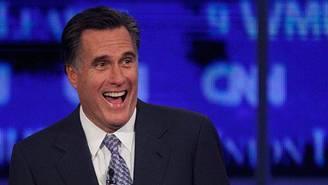 No related articles.