A 'Political Picture of the Year' Contender?
By Sean Kerrigan
Monday, November 1, 2010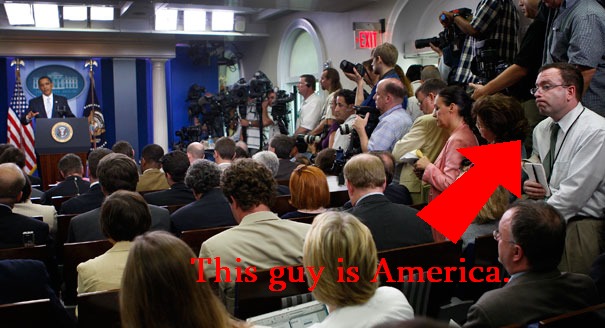 I noticed this photo a week or two ago, but considering we are on the verge of an pivotal election, I think it's worth posting here since it conveys the mood of the country better than words ever could.

Politico did a story on President Obama's attempt to repair relations with the White House press corps. While the story's national relevance was insignificant even when it was new, the attached AP photo is a priceless interpretation about where the country is right now.