In 2012, I created this chart, which mapped out US federal government spending on healthcare from 1960 to the Congressional Budget Office's projections up to 2022, which was the most recent data they had available at the time.  For a while now, I've wanted to update that chart to address some criticisms people had.
First, I wanted to see if there had been any changes in the overall trajectory of the spending.  There is only one direction this graph can ultimately go and that is down, at which point we will have a very serious economic situation, probably one more serious than anybody living has ever witnessed.
The progressive left thinks the CBO has an interest in making the budget look as bad as possible so the government could push for unpopular austerity on the poor and middle class. In addition, they don't think debt matters. Based on the past spending curve, I believe the governments figures are accurate, and that these numbers are big enough to matter. While it's too early to say for certain, so far the updated graph shows the situation worsening, just as the CBO has predicted.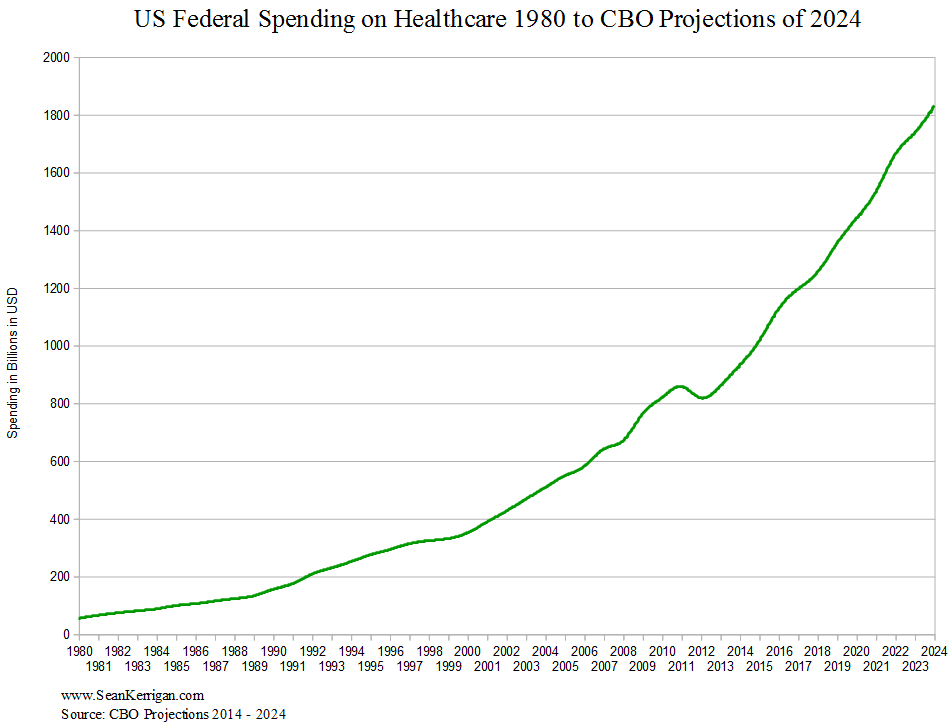 Read More »