The Brett Kavanaugh Supreme Court Senate confirmation hearings reminds me a lot of another congressional hearing in the early 1990s. No, I'm not talking about Clarence Thomas and Anita Hill. I'm thinking of the testimony by the 15-year-old Nayirah al-Ṣabaḥ in 1990, just prior to the United States first war in Iraq. To understand this comparison, we need to recall the lead up to it and the many lies that were told to start that war.
Iraq invaded Kuwait in 1990 after accusing them of stealing their oil. Kuwait had been using advanced horizontal drilling techniques that allowed them to drill billions of dollars' worth from Iraq's oil fields near their shared boarder.
At first, the US had no position in the war, as it had no valid reason to protect Kuwait. Really, the US even supported Iraq's invasion.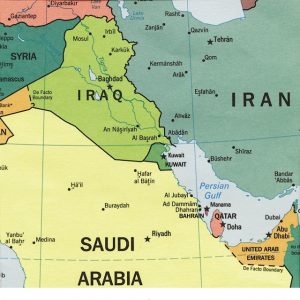 President George H.W. Bush wanted higher oil prices because Kuwaiti's drilling was keeping the price suppressed and devastating profits of the Texas oil companies. At that time, the US even worked to suppress accusations that Iraq was committing atrocities within its country. It flat out encouraged Iraq to invade in its private conversations so that they could stop Kuwait from drilling. After taking supportive queues from the US State Department, Iraq overstepped, seeking to annex the whole country.
The US quickly took a 180, assuming its typical pro-active propaganda posture, releasing damning information in such a way as to create reinforcing narratives, eventually resulting in an insatiable demand for war.  Read More »