Superheroes are the modern versions of classical mythology. They offer answers to philosophical questions about morality, what it means to be human, our responsibilities to each other, and more. Most importantly, they reveal our culture's inner values. Put simply, they are a legitimate part of our cultural heritage, but in recent years superhero movies and other types of childhood franchises have undergone increasingly intellectually shallow, plot-less and violent remakes.
For example, few modern myths are more ingrained in American culture than Superman. The most recent film grossed nearly $650 million worldwide, almost half of which was in the United States. In the film, Superman defeats his rival, Zod, by snapping his neck, meanwhile, tens of thousands have presumably died around him. It's a bit more blunt than Superman II (1980), in which Zod and his minions are tricked into losing their powers.
The shallowness of our entertainment media continues to descend further into the abyss at a frightening pace. Take the second film in the incomprehensible Transformers franchise, Revenge of the Fallen (2009), which garnered $402 million in the United States. A writer's strike delayed the creation of a script, so producers instead concentrated on creating digital effects to be matched up with a plot to be written later. Apparently no one noticed or cared.
The escapist aspects of the entertainment industry, especially in the form of ludicrous superhero movies, has grown to be an entire industry unto itself, and with glee, most of our youth have openly embraced fanboyism in eager anticipation of the next Star Wars trilogy or a Superman/Batman crossover.
Criticizing the shallow taste of Americans is not the point of this article, but we should consider how we got here. Ask anyone why people "flock to schlock" and you will inevitably hear answers like "Americans are stupid," or "they have no concept of quality." You will also be told that as the economy weakens and traditional forms of emotional and psychological support fail, people will seek increasingly absurd forms of sedation and pleasure. Compelling as these arguments are, perhaps there is another explanation. To understand it, we have to understand what cultural death is first.
Culture and Dying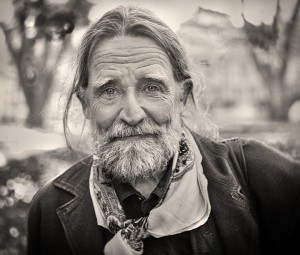 Through his work at a hospital, theologian and social worker Stephen Jenkinson has spent a lot of time around dying people and their families. He argues that in any sane culture, dying is easily understood and embraced. This does not mean there isn't sadness, but rather that people do not try to get away from the sadness or avoid talking about the fact that their loved one is dying. Likewise, the dying person doesn't try to push his or her family away to spare them the pain. As a result, dying is better understood; there is less loneliness and bitterness for everyone involved.
In America, quite the opposite happens. Most people are unlikely to see much death in their lives, even though it is a critical part of human experience. Children are shielded from it. Many may try to hide their sickness. When family visits a dying parent, little is said that would draw attention to the obvious fact that they are dying. The reflex is for everyone, both sick and well, is to retreat physically and emotionally.
Likewise, a dying culture elicits similar actions on the part of its people. They refuse to face it. Instead of dealing with its passing, it's reinvented and bastardized, remake after remake, long silent franchises put back on life-support, the innocence and wonder of childhood preserved long into adulthood.
In a recent interview, Jenkinson said:
"Because our way of life, on the surface, is so compellingly victorious, to think it's actually a calamity that just hasn't quite collapsed upon itself yet, it takes enormous sight to recognize. If your culture is endangered by our syndrome, it's very challenging not to opt for the syndrome as the solution. It's understandable."
This faux culture is omnipresent and so most people inevitably double down on embracing its increasingly shallow and even harmful elements. The total domination of consumer junk on our lives makes them seem unyielding and unavoidable anyway. Why not embrace yet another Batman reboot or one more lightsaber battle, now with darker themes and more decapitation?!
In a recent Environmentalist podcast, Jenkinson expands on how to deal with a dying culture.
"When you are going to plant a seed you don't plant it in a hill of seeds do you? Of course you don't. You plant it in earth, which really is everything that died before you. If you are going to try to create a new culture, a new vision of what human beings could be, of what sanity looks like, what compassion looks like, what a sane economy looks like, what are you going to plant that seed in? You have to plant it decomposed, decayed remnants of the culture that gave you your life.
Everything that dies is life giving. If you stay away from it, you'll never learn that. You'll curse everything that died, as all children do. But adults don't curse something just because it didn't last. They say, 'we will plant something new in what did not last.' That is a new beginning, but it has to begin in the poverty of something that passed away."
He goes on to suggest that the best way to deal with a dying culture isn't to flee the country or to avoid it, but rather to try and intelligently bare witness to its passing.
"What human beings do is try to find a way to be useful to what is dying, not try to stay away from it. It does coincide with a lot of personal sorrow, fear and alienation. You might say you feel alienated? So what? It does nothing but contribute to the death spiral if you say, 'I was never taught anything but how to feel alienated, so I'm going to remain so.' It's much braver to say I'm going to try my damnedest to be human.
If you are willing to learn your dying culture, it will be very hard to be fearful and lonely as an older person. You will have some skill at being a human being and being human with other people. That's where it comes from. Not from things going great, or taking out an insurance policy so you don't get hurt. It comes from the hurting part."
"Adult Babyism" and a Fear of Pain
The desire to extend childhood wonder well into adulthood would seem to be harmless fun, but the widespread desire to engage in varying degrees of "adult babyism" has all sorts of negative effects on a society's well-being. Native and traditional cultures know that understanding and accepting hardship are key elements of adulthood.
The first noble truth in Buddhism is that "life is suffering." We are born suffering, we live suffering, and we die suffering. Grappling with it and putting it into some kind of context is important to all healthy cultures, but Americans work to avoid suffering at all cost — much like Buddha's early life. The result is a nation incapable of dealing with pain when it inevitably arrives.
If you need an example of this kind of juvenile rejection of reality, simply try to shatter some illusion held by a person in your circle of friends or family. Tell them that their favorite cancer research charity run is actually a fundraising mechanism for private cartels and big pharma. Or describe how the majority of their clothes are made in sweatshops under conditions worse than most Americans can imagine. Then wait for the rebuffs and excuses. Some even plead, "Why can't you just leave this alone?" or "Why can't I just have this one thing?" This is more than just a simple denial. It's childlike behavior and its being cultivated among all age groups, not just those who enjoy superhero romps.
We can expect to continue seeing our cultural icons recklessly strip mined because people will continue to see these films, struggling to replace the magic they felt in their youth, trying to sustain what is now clearly dead or dying. The next question is, how will we bare witness and at what point do we move on? Jenkinson continues:
"This very thing happened in Ireland. It was called Irish potato famine. There were more Irish people outside of Ireland than there were inside. They lost a huge portion of the population. Did these people stop being Irish? [The death of their society] was rooted in mono-culture, the fact they had been a colony of the English for such a long time, their inability to sort out the Catholic Protestant thing. They had to decide if they were going to die there or make it over here. This is not the first time cultures have died…
Some people will run as far as they can, but some people were willing to learn it. Why? So those people walking across the landscape 500 years from now will have some sense of what took place. They won't consider it some abject disaster better forgotten. You can make as much distance as you want to what you feel is collapsing, but it won't add a week to your life span. At some level, you will have to come to this not as someone trying to preserve their lifestyle options."
Listen to the rest of Jenkinson's interview here.