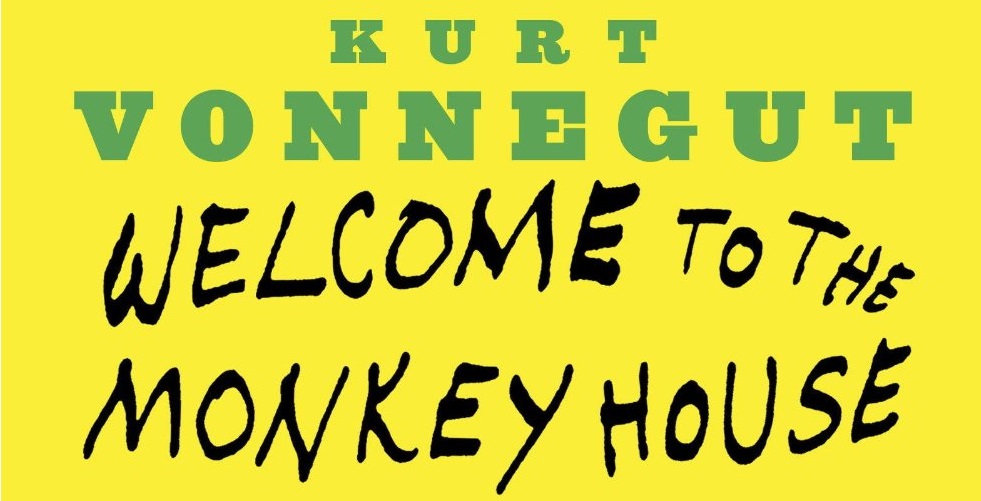 Welcome to the Monkey House is a collection of Kurt Vonnegut's early short stories. His insight into the human spirit is never tempered by the wide range of genres included within, whether he is retroflexing the boundaries of science fiction or conveying a simple love story. Almost every one can be read in about 20 minutes, but each leaves the reader with a cadre of thoughts that rattle in the soul long after.
These essays are partially a product of their time. While many of them include warnings about the dangers of technology, especially television and computers, most are optimistic about the social capabilities of Americans who, despite distractions, still appear to have a zest for life.
Even the computers of Vonnegut's world have an irrepressible yearning for meaning and passion. In one of the book's earliest entries, EPICAC published in 1950, Vonnegut describes a government computer with an insatiable desire to love and be loved.
"I want to be made out of protoplasm and last forever so Pat will love me," the computer laments. "But fate has made me a machine. That is the only problem I cannot solve. That is the only problem I want to solve."
Another favorite of mine is the underrated Euphio Question. A trio of men stumble upon a radio wave emanating from deep space which makes people perfectly docile and passive, so much so they even forget to eat. The story has a mysterious, almost X-Files like pacing, and works well as an allegory against the all consuming power of television.
Other effective stories include the well known Harrison Bergeron, which tells of a totalitarian government totally committed to enforcing mediocrity. Unready to Wear describes the ability for people of the future to disembody their consciousness, an intolerable threat to the established governments of the world.  A missing professor with telekinetic powers is the subject of Report on the Barnhouse Effect.
Most people think science fiction is a zany conception of a future which will never be, but the best fiction, and certainly the best science fiction, is what one might term a kind of speculative reality. Writers like Vonnegut take what they know to be true about life, and apply it to a vision of the future. This makes the zany vision inherently human. It is also intrinsically optimistic to think that humanity's conceptions of love and community will continue to be relevant. Consistent with his generation, even Vonnegut's bleakest stories communicate this cautious optimism.
---

If you enjoyed this content, please donate. Even $1 or $5 makes a difference. You can donate via Paypal (see tip jar to the right) or with